We have more and more exciting projects, new clients and challanges in the field of banking and finance – but we need YOU to succeed!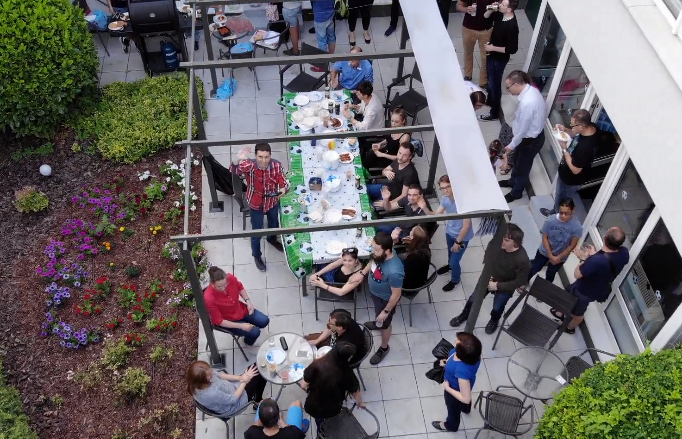 We are developing professional treasury and related financial supporting solutions. Our company delivers full-scale services for banks and corporations. We really like our happy and solidary team. Every implementation of our softwares are unique. In order to manage them in a very high level we need proficiency – and you will represent this high quality expertise.
When will you like to be here?
It is a big advantage if...
You need to accomplish financial products' estimating in Excel. In VBA it is a big advantage if you reproduce calculations by our software.
You are welcomed if you have expereince in SQL. At FX you can deepen your knowledge.
,,I like FX because it provides me a deep and complex knowledge in the field of Treasury in a youthful and cheerful environment."
,,At FX I would emphasize the flexibility. I do not only think of the flexible working hours. I also mean that the employee's interests are kept in mind at FX. As an expert I could deepen my professional knowdedge but I could also got some IT tasks and now using SQL is in my daily routine."
,,Women who work here are really pretty and nice. 😉 I can get help from anybody (even if it is not work related) eg. my coworkers, leaders, HR. I got to know how the tranding and market risk processes are going on at the banks, so I could get deep experience even though it is not a bank. I would also mention that because of I am a banking expert, I am involved in many projects so I got to know a lot of people and colleagues."
After your application we contact you in 2 days. The whole recruitment process is managed in maximum 2 weeks.
This is what you can expect from us:
1. Professional & HR interview – Where we got to know each other and you can tell more about your professional background.
2. CEO interview – It is important to get to know the top management too.
3. Feedback – If you are succeed or not, we give you feedback in some days.